Our Process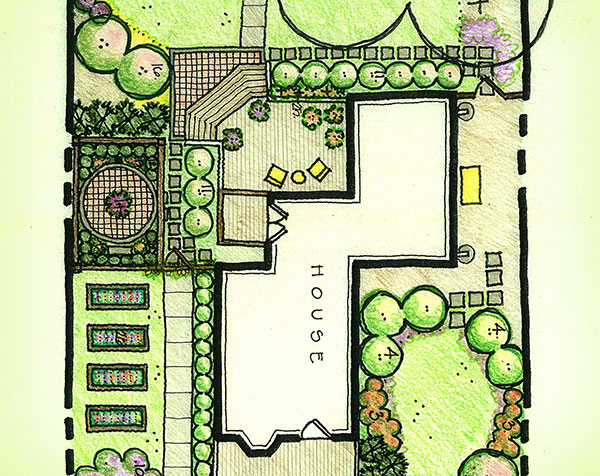 ---
1. Consultation & Design
Our process begins with an in-depth consultation at your site. We work closely with you to understand your goals and vision for the garden, as well as the possibilities and constraints specific to your location. After getting to know you and your site, we develop a proposal detailing the scope of work, cost, and timeline for the project. When appropriate, we involve our Landscape Architects in a design development phase. For non-residential projects, we also bring in our Garden Education Team to craft interactive programming.
---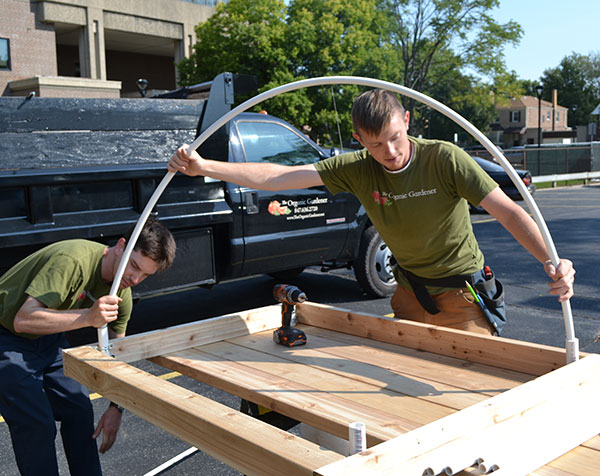 ---
2. Installation & Crop Planning
Our experienced installation team builds the framework for your garden, including healthy soil, raised beds, irrigation systems, compost units, attractive critter-proof fencing – any elements your garden needs to succeed. We review our extensive crop list together, allowing you to choose the vegetables, fruit, herbs, and edible and cut flowers that you want to grow. The plants we bring to your garden are either started in our on-site greenhouse or sourced from local organic farmers. All of our seed is non-GMO with many unique heirloom varieties, carefully chosen for the best texture, flavor, and reliability.
---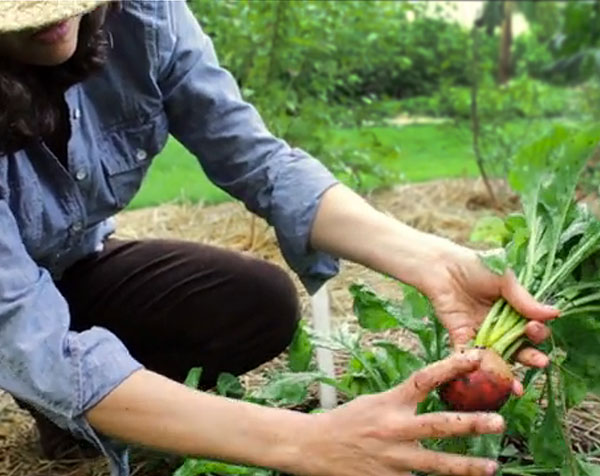 ---
3. Planting, Maintenance & Teaching
When it's time to plant, clients may participate and learn, watch, or leave the digging entirely up to us. Our in-ground growing season runs April through November. Adding a coldframe or greenhouse allows us to grow all year round. Our team is also available for regular garden maintenance visits. For those interested in developing their garden skills, these sessions include hands-on teaching with our trained garden educators. Or you may choose to simply enjoy the harvest we bring to your door. We tailor the nature and frequency of our visits to your needs.
---
Take a look at our wide variety of garden designs.