Booking
Jeanne Nolan's diverse experience as an organic farmer, environmental activist, and eco-entrepreneur allows her to speak to many different aspects of the growing good food movement. As The Organic Gardener Ltd. has expanded, one of the most rewarding elements of Jeanne's role is to share her story and connect with new growers.
To bring Jeanne to your classroom, club meeting, or event, give us a call at (847) 636-2720 or send us an email at info@theorganicgardener.net. Check out Jeanne's speaking topics below.
---
FROM THE GROUND UP
Jeanne shares her inspirational personal story that began as a teen in search of a less materialistic, more authentic lifestyle. Journey through her transformative years of communal farm life, her return to the suburbs, and the ultimate development of her business within the food movement that had grown in her absence. Captivating for any audience.
---
FIVE KEYS TO ORGANIC GARDENING SUCCESS
Jeanne shares her story of self-discovery, and discusses the positive impacts of growing your own food. Tying in practical advice for gardeners of all abilities, Jeanne outlines her basic keys to planning and maintaining a productive organic edible garden. Captivating for any audience.
---
GROW-YOUR-OWN WORKSHOP
Discover how Jeanne's formative years spent in large-scale organic communal farming shaped her current approach to urban and suburban gardening. Jeanne shares her how-to for designing, planting, and maintaining a productive edible garden.
A condensed version that focuses on the basics is available for garden clubs or aspiring gardeners. An extended, more in-depth version including detailed charts and handouts is geared toward eager novice gardeners and experienced growers.
---
GREEN THUMB TO GREEN ENTREPRENEUR
Jeanne recounts the evolution of her company, and shares best practices for getting a small business started sustainably while staying true to your idealism. Learn how one woman, a few tools, and a station wagon grew into a team of twenty-five and over a thousand gardens built within twelve seasons.
---
IDENTITY WORK: CHOOSING A NON-LINEAR PATH
Much of Jeanne's journey began just as she was finishing high school, searching for an alternative next step aligned with her ideals. Hear about Jeanne's time as a young radical environmentalist, her decision to return to the mainstream after years of communal farm work, and how she learned to be successful at doing what she genuinely loves. Ideal for the high school and college-aged young adult crowd in search of their own next steps.
---
EDIBLE EDUCATION
Growing your own food at home or at school is an important way to make a difference. Learn about how being involved in the good food movement reduces your carbon footprint, connects you to nature, and keeps you happy and healthy. Adaptable for sixth grade through high school.
---
CUSTOM CONVERSATION
Work with us to create a personalized presentation that draws on Jeanne's experiences and expertise to best connect with your specific audience.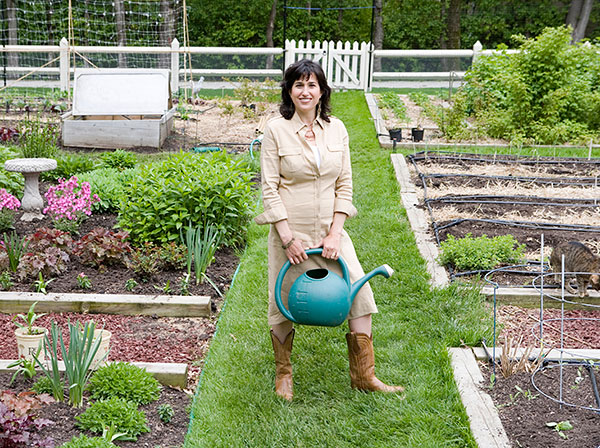 ---