Appearances
---
Thursday, March 2nd 2017 | 7pm
Northtown Garden Society
West Rogers Park – Chicago, IL

Jeanne shares the story of her inspirational personal journey as well as how-to gardening tips for the upcoming season. Private event.
---
Monday, March 6th 2017 | 6:30 to 9pm
Join us in celebrating another year of the Midwest's premiere environmental film festival! Over 30 films will be screened all throughout the Chicago area. "Seed" shows that seed libraries, community gardens, and a new generation of passionate young farmers are cropping up to shift the balance toward a more sustainable and sovereign seed paradigm. After the screening, the Chicago Botanic Garden's Kristie Webber and The Organic Gardener's Jeanne Nolan will share seeds and their own gardening tips for this new movement. The event is free but please register online here.
---
Tuesday, March 7th 2017 | 11:30am
Women's Athletic Club of Chicago Luncheon
WAC Building – Chicago, IL 
Jeanne shares the story of her inspiring personal journey with members of the historic Women's Athletic Club of Chicago. Private event.
---
Tuesday, March 7th 2017 | 6:30pm
Glencoe Community Garden: "Grow Your Own Garden: Tricks & Action Plans"
Takiff Center – Glencoe, IL

Our Lead Garden Educator, Adrienne Detanico, will share tips for planning out the season ahead and making the most of your home garden. Free and open to the public.
---
This annual environmental fair draws in local residents, neighbors, elected officials, community organizations, and volunteers all focused on living green. Explore a variety of exhibitions, participate in DIY activities, and learn more about getting involved in your community. Our team of garden educators will be there to chat about gardening tips and share about the seed-to-table movement. Take home a peat pot of started peas from our table!
---
Saturday, March 18th 2017 | 9:30am to 12pm

"Top Ten Edibles for Chicagoland & How to Grow Them Organically"
Morton Arboretum – Lisle, IL
Local organic gardener, Jeanne Nolan, shares her favorite vegetable crops proven to thrive in Chicagoland and how to best plant, manage, and harvest them throughout the season utilizing organic practices. Learn about the special supplies and tools that Jeanne's team at The Organic Gardener Ltd. have found to make an edible garden both beautiful and productive. Take resources home with you to get your own organic garden started this season. Click here for registration information.
---
Saturday, April 15th 2017 | 8:30am to 3:30pm

"Food as Medicine Symposium"
Evanston Hospital, Frank Auditorium – Evanston, IL

The second annual Food as Medicine Symposium hosted by the North Shore University Health System will feature a full day of cutting edge nutritional medicine from expert Chicago faculty. The symposium is perfect for any health practitioner looking to deepen their understanding of clinical nutrition. You will walk away with a stronger understanding of the application of therapeutic diets with speakers covering topics from IBS treatments to Alzheimer's prevention. Chef demonstrations, a delicious lunch, and CME credit will be offered. Among a number of featured speakers, Jeanne Nolan will explain how gardens can be used as healing tools. Purchase tickets by April 14th here.
---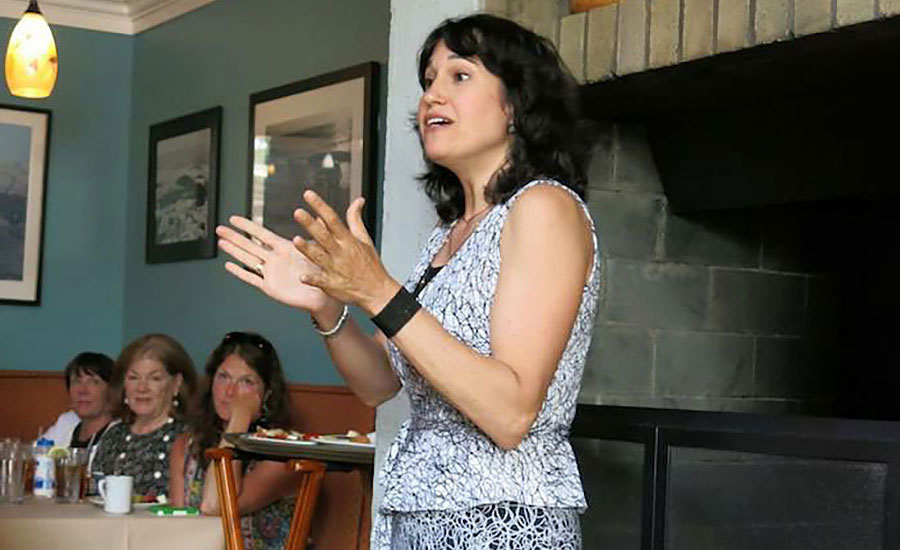 ---
Jeanne's diverse experience as an organic farmer, environmental activist, and eco-entrepreneur allows her to speak to many different aspects of the growing good food movement.
Want to bring Jeanne to your event?
---