Appearances
---
March 1, 2018 | 6:30 pm

Jeanne Nolan: From The Ground Up
Evergreen Park Public Library
9400 S Troy
Evergreen Park, Illinois 60805
Jeanne Nolan will be speaking about her book From the Ground Up, sharing her personal experiences that led her into the good food movement, the benefits of having an organic garden, and her 5 keys to successful growing.
---
March 10 – May 19, 2018 | 9 – 12 pm

Maureen Maitland, Garden Educator
Chicago Botanic Garden & Windy City Harvest: Edible Landscaping Course
Our garden educator, Maureen, will lead this eleven-week course. This course is intended for aspiring urban agriculture entrepreneurs and individuals who are interested in learning best practice edible landscaping techniques. Students will create a four-season planting plan for an existing farm site. Guest speakers and activities aligned to support student design will be incorporated into lessons. The final project is presenting a planting design. More details at Windy City Harvest.
---
Spring 2018 | 11:30am to 12:30pm

Garden Workshops Resume
Westfield Old Orchard Shopping Center
Northeast Side near Anthropologie
Skokie, IL 60077
Visit our garden educators at the organic garden growing right in your local shopping mall! Each week we engage children and families in a seasonal edible education activity. Free and open to the public.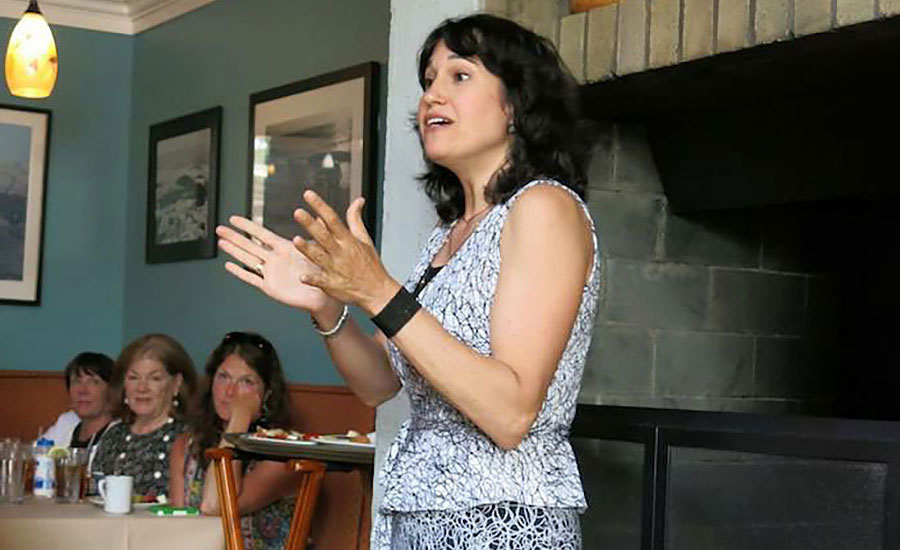 ---
Jeanne's diverse experience as an organic farmer, environmental activist, and eco-entrepreneur allows her to speak to many different aspects of the growing good food movement.
Want to bring Jeanne to your event?
---